If you can't find your case when you search by case number, try these tips:
Make sure you search for the case number using the exact format listed on your case documents.
Double check that you have selected the correct court location to search in. Some courts have multiple locations (District, County, JP, Domestic Relations, Law, Magistrate, State, Superior, etc.).
Part of the case number usually stands for the year the case was opened. If you searched using a 2-digit year for that part, try the search using a 4-digit year (for example, 2020CV12345). If you used a 4-digit year, try using a 2-digit year (for example, 20CV12345).
Try your search using party names instead of case number (not available for all courts).
If you still can't find your case and you do NOT see the yellow box in the picture below, you must contact the court to check your case number. Some courts need to make the case available on the eFile website.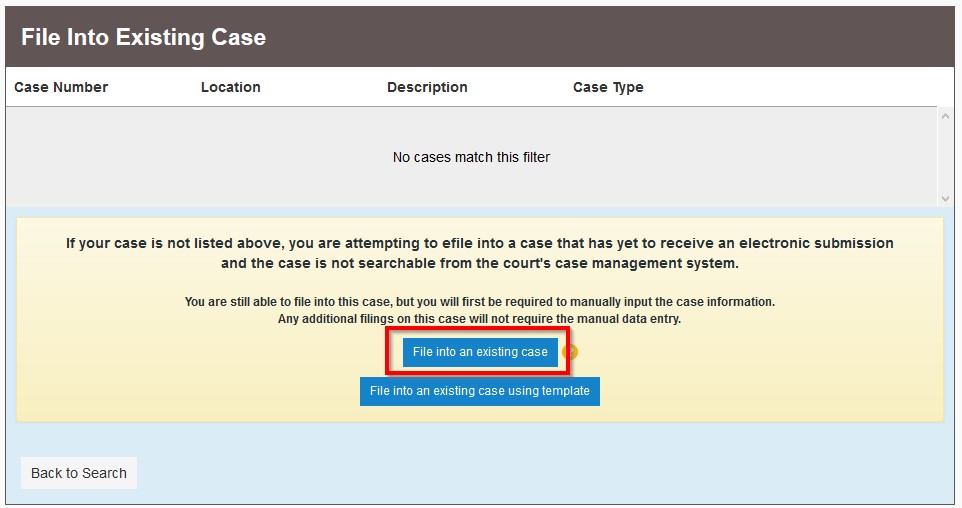 If you receive this yellow message, please read here for more information.