This is a list of attorneys in your firm that you can file on behalf of. This enables an attorney name to appear in a Lead Attorney or Filing Attorney drop down box while in the eFiling process. If you are solo practicing attorney, you will still want to add yourself to the Firm Attorneys list.
Only Firm Administrators can add attorneys to the account. To add an attorney to your firm please follow these steps:
Click the Orange Actions button in the upper right-hand corner
Click on Firm Attorneys
Click the '+Add New Attorney' button on the left side of the screen.
Fill out the Attorney number (Some states require you to Verify the attorney number). Click to learn what attorney number to use.
Enter in the First and Last Name fields. (Varies by state)
Click Save Changes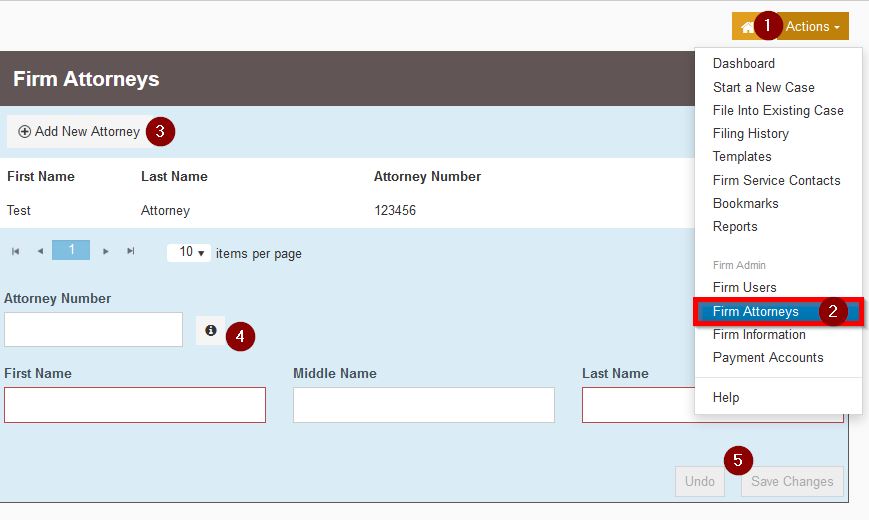 Note: Firm Attorneys are not automatically added as users nor service contacts within the account.
Click here to learn how to add an Attorney as a User
Click here to learn how to add an attorney to the Firm Service Contact list