If you are looking for additional fees such as Copy Fees, Citation, Sheriff/Marshall fee, or any Service fee can be found under the Add Optional Service & Fees button. Optional Services and Fees are in the Filings section under the Lead Document field and are available based on the filing code you have selected.
You will find the 'Optional Services and Fees' section just below the area you attach your document. To add fees to your filing, you will need to click "Add New Optional Services and Fees". You will be presented with a drop down menu to the left to select the applicable service/fee. Once you have made your selection, click Save Changes. If you need to add another Optional Service, you can do so after saving the first one.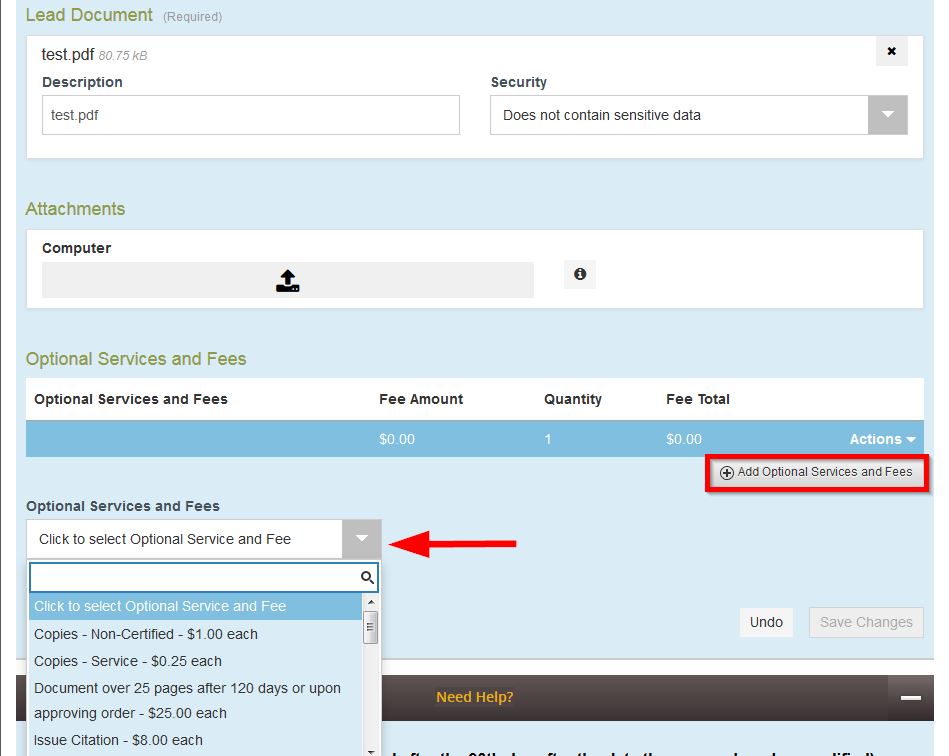 Courts can also have the fees stored as a Filing Code. Scroll through the Filing Code box to see if any fees are associated with a filing code.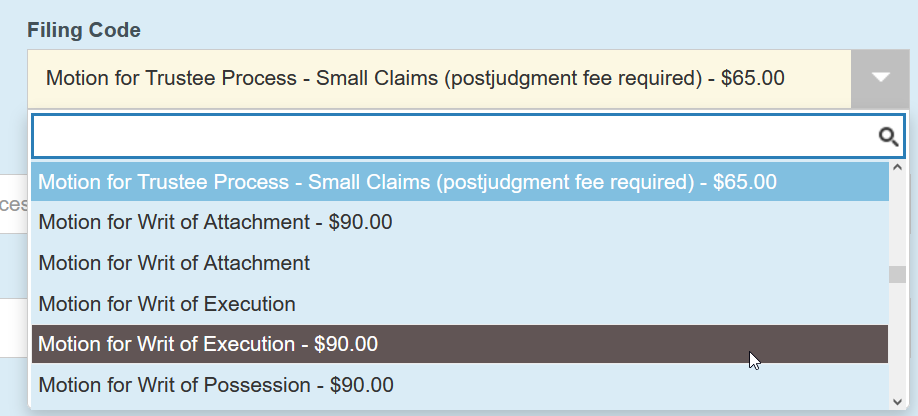 Note: For any court to have fees paid through the EFile website, the filing will have to be submitted and accepted by the court.