To view the status of your filings click the orange Actions button in the upper right hand corner and click Dashboard.
On your Filer Dashboard under My Filing Activity, each filing will fall into one of five categories: Pending, Accepted, Returned (rejected), Draft, or Served.
Click the View All link at the bottom of the My Filing Activity section of the dashboard.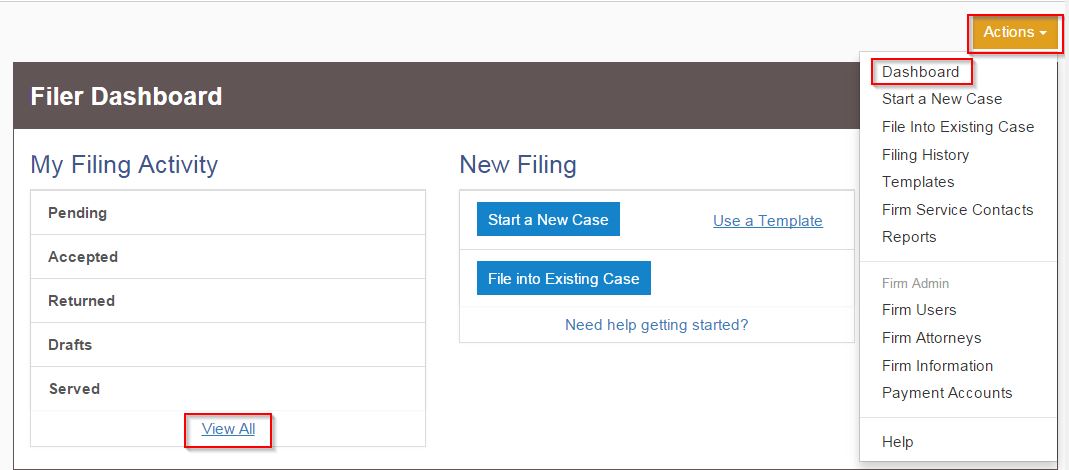 You will see your Filing History page with all your filings. The Filing Status will display on the left side under the Envelope number or Case number. Click here to learn what different Filing statuses mean.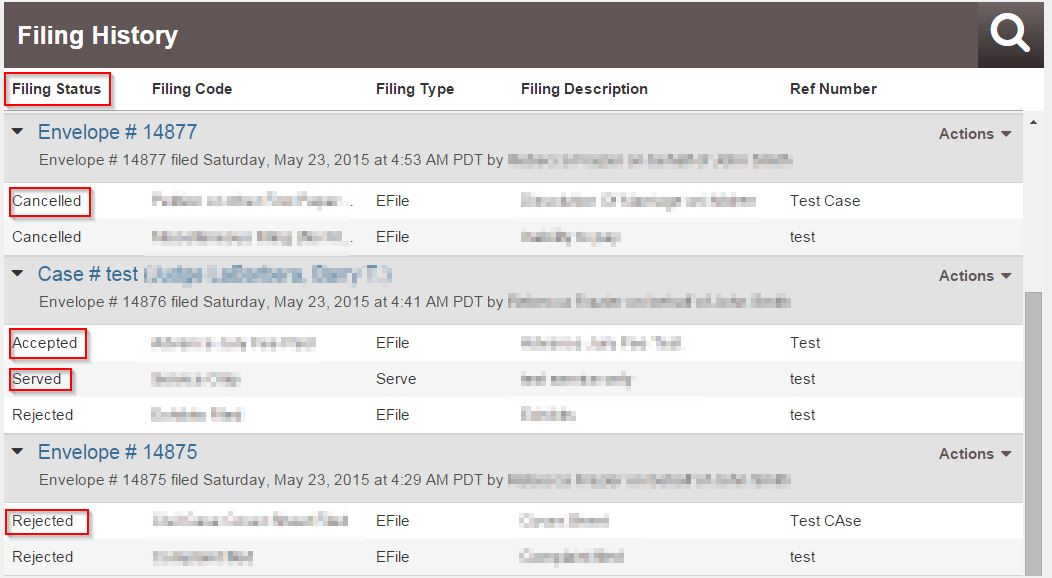 Every envelope has a corresponding Actions button on the right side. Clicking on the Actions will give you a drop-down menu. Click View Envelope Details in that drop down menu to read any comments left by the court clerk or to download stamped documents. Click here to learn more.