The Firm Admin will be able to remove attorneys by going to the drop box at the top of the page.
1.) Click the Orange Actions button to the top right.
2.) Click Firm Attorneys or Attorneys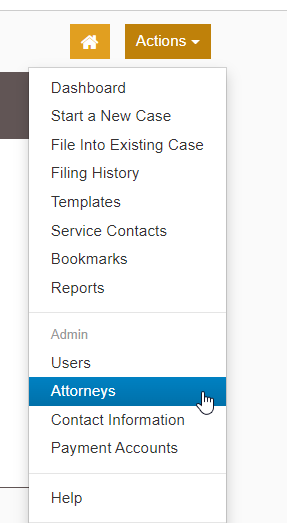 3.) Find the attorney that needs to be removed from the list
4.) Click on the corresponding black Actions to the right of that Attorney
5.) Remove Attorney
6.) Click Save Changes
Please Note: Removing a duplicate attorney entry does not immediately impact the account.