Courtesy Copies are an extra email notifying the entered email address that something has been accepted by the court. The user submitting automatically gets an 'Accepted' notification email. These are added to a submission by typing in an email address in the designated field. If multiple courtesy copies are needed, separate each email with a comma. Do not use any spaces or other characters to separate the emails.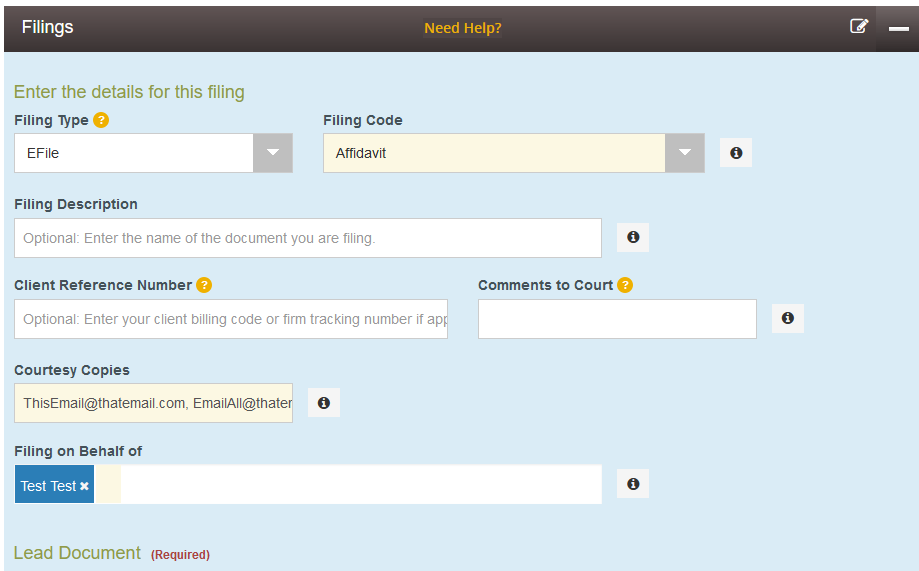 Courtesy Copies are NOT formal service to other parties and do not provide proper notice.
Some court location have the option of Preliminary Copies. The copy notification gets sent when the user clicks Submit.
Note regarding email formats: Not all types of emails are allowed in this section. If the box stays red and says "Field is invalid", then you will not be able to add that email in this section. See invalid vs valid below.
You can however add that type of email to the service contact list if needed. Click here to learn more.