To add/edit a user's roles you first will need to be the Firm Administrator of the account.
Click on the Orange Actions tab in the upper right hand corner, then select Firm Users/Agency Users/Users. This will bring up all the users within your firm.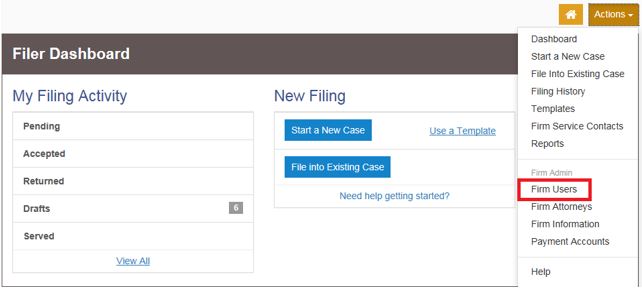 Select the appropriate user's name(highlights in blue) you wish to edit and their information will populate in another box below.

Select the role or roles(using the check boxes) that you would like to assign to the user then click on Save Changes on the lower left hand side of the screen.

Please note: Do not uncheck yourself as a Firm Admin without designating a new Firm Admin first. If you remove the Firm Admin role before adding a new Firm Admin, you can lose the ability to manage the roles of the user.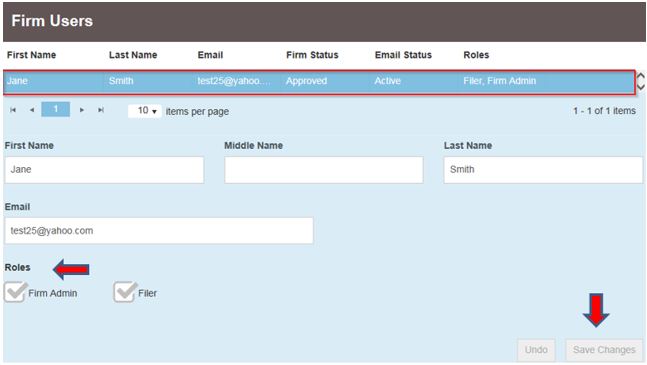 Note: The Criminal Firm Admin and Criminal Filer roles are assigned by the State or someone who is an existing Criminal Firm Administrator. The eFile Technical Support team will not be able to assign these roles.