If your filing is designated as Efile and Serve you will have a Service Contacts section just below the Filings section. This section will show you the parties involved in the case along with contacts currently attached to the case to receive eservice. If you do not see names with email addresses listed below the parties, or if you have a red message stating "Please select at least one service contact for service.", this means no contacts have been added to the case yet. To continue you will need to either add a service contact or return to the Filings section and change the Filing Type to Efile instead of Efile and Serve. Once you have taken one of these actions you will be able to proceed to the Fees section.
*Please Note: You should NOT add opposing sides as contacts to a case unless you are adding them from the Public List. If they are not on the Public List you will need to serve them through traditional methods. The Public list and Add New option vary by state. See What is the Public List? (Service Contacts)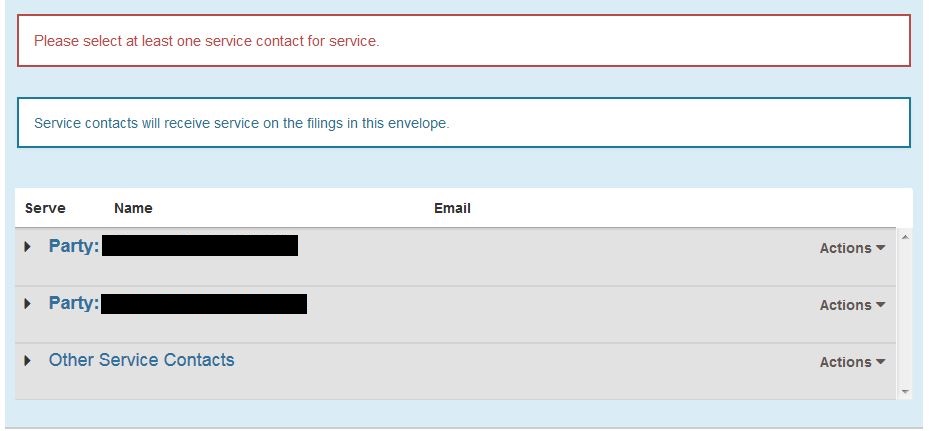 Example: Screenshot below show to change the Filing Type. This is within the Filings section.

Also view the following article: When I try to select parties for service, I click the names but it will not let me select anyone and it will not let me advance. What should I do?