Service Only(electronic service by email) Filings can be done on existing cases.
At the Dashboard, click on File Into Existing Case.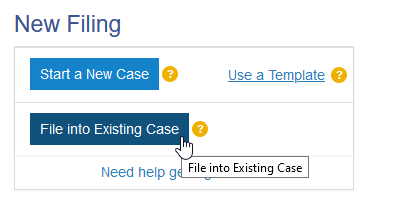 Select the location and enter the case number or party name. Click Search
Once the case appears, click on the corresponding Actions button to the right of case listing, select File into Case.
In the Filings section, click on the Filing Type box and select Serve.
Next required field, upload the Service Documents by click on Computer. Click on Save Changes once all documents have been added.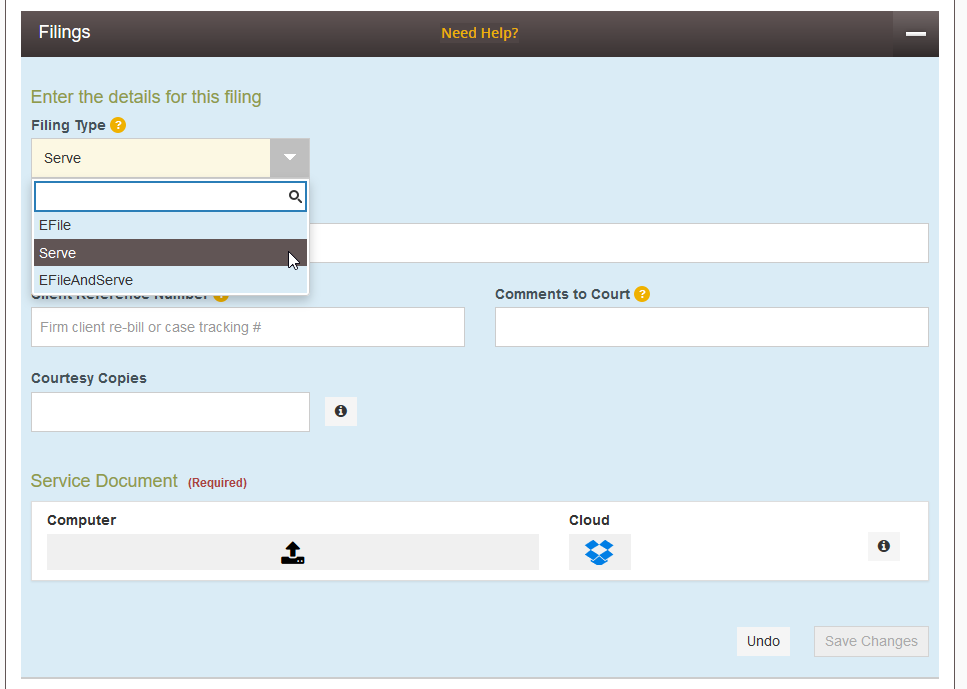 Check the emails that you want to serve. Uncheck to not serve the service contact.
Click all required fields in the Fees section. Click Save Changes.
Go to Summary to review and Submit.