The Service Contact list of a case can also be added from your Filing History.
1.) Click on the Orange Actions button at the top right, in the drop down menu, select the option Filing History.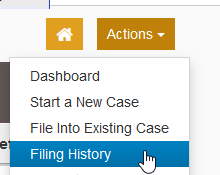 2.) Locate the case you want to add your email, click on the corresponding Actions button on the right side and select the option View Service Contacts.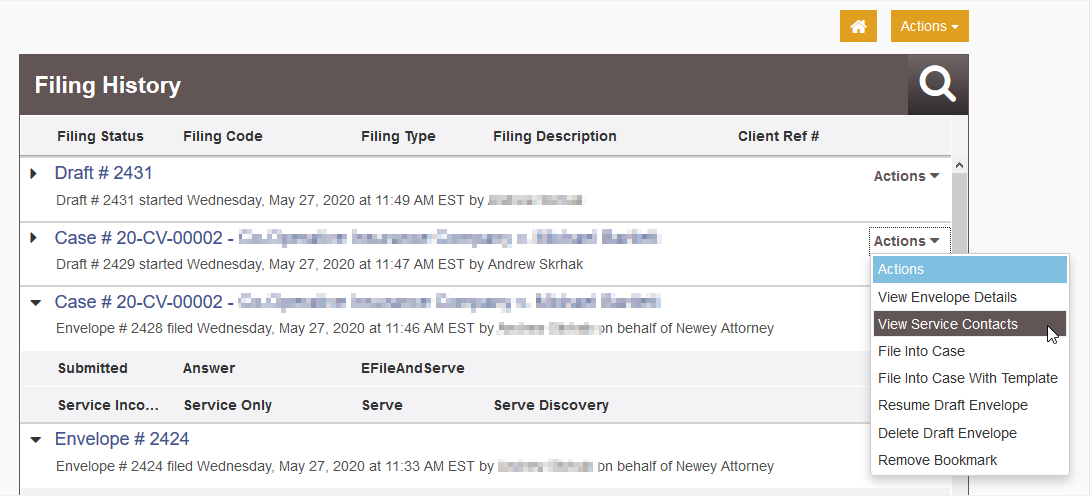 3.) You are now viewing the Case Service Contact list. Find your party and click on the corresponding Actions. Choose Add New Service contact for manual entry or Add From Service Contacts if you are in a Firm account and want to add from your firm master list.
4.) Once the contact has been added, it will be listed under the Party.