In addition to resetting their own passwords, Firm Users can have their password manually reset by their Firm Administrator at any time.
The Firm Administrator will need to click on the Orange Actions button in the upper right hand corner of the screen
Click on Firm Users
Locate the user in question on the list of Firm Users
Click on the corresponding Black Actions Tab the right of the Users information
Select "Reset Password"
Note: Once a Firm Users' password has been reset by this method, it is the responsibility of the Administrator to communicate the new password to the affected user.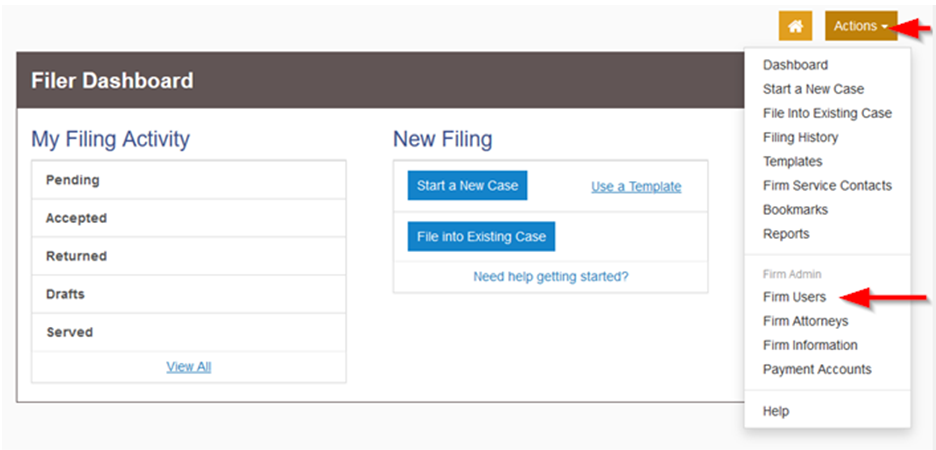 For instructions on how a user can reset their own password, click here.