Instructions below on how to add a draw down account and check the account information.
Click Add Payment Account
Name the Payment Account. This name is internal to your firm.


Select the Draw Down account type and click on Enter Account Information.

Input the Account Number. Please note that draw down accounts are case sensitive.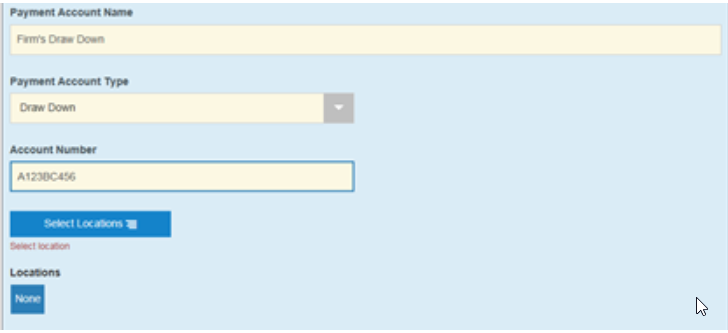 Click on the Select Locations button. Single click on Clark District Probate/Guardianship to select all locations. Click Save.
Click on Verify Draw Down Information. The system will validate your account (this process may take a minute. Once this is complete, close the verification window and Save Changes.

After the account has been saved, click on the account name. Click on View Draw Down Information to view the balance and account information.