Instructions below on how to remove a credit card or e-check from the eFile account.
Click on the Orange 'Actions' button located in the upper right-hand corner.
Click Payment Accounts in the drop down menu.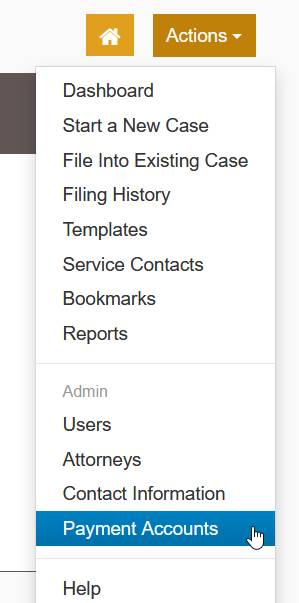 You will see a list of your accounts. Click 'Actions' to the right of the account you want to delete.
Click 'Delete'
Your account is now deleted and removed from the eFile website.