Instructions below on how to find filings and envelopes submitted by other users in your firm account.
1. Sign into the eFile website.
2. Click on the Orange Actions at the top right and select Filing History in the drop down menu.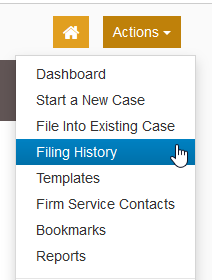 3. On the Filing History page, click on the white magnify glass icon on the right side of the screen.
4. Filter by menu will appear, click on the My Filings drop down menu and select My Firm
5. Status, Location, Envelope, Case Number and Date Range can all be included in this Firm History Search.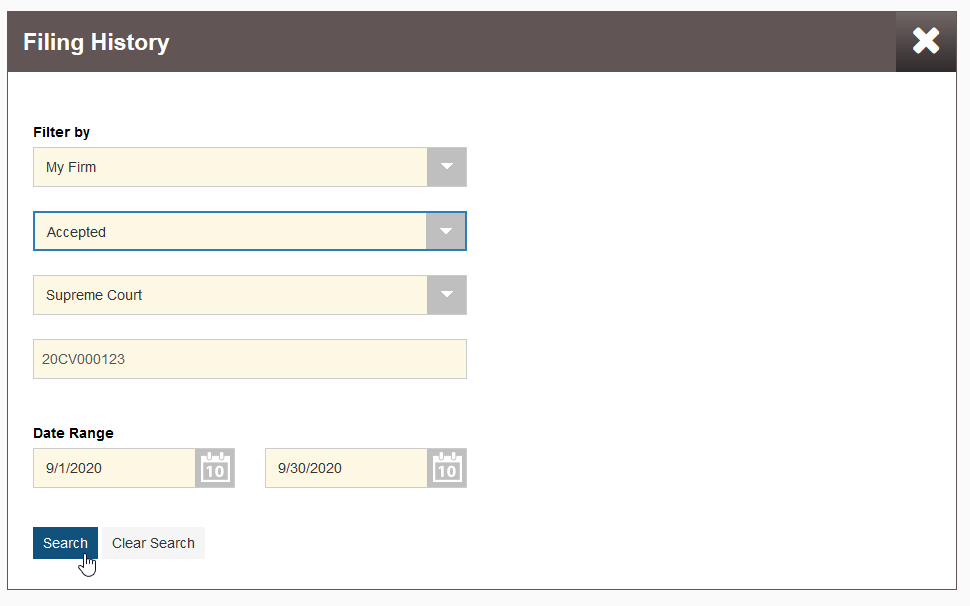 After clicking Search, results will be displayed in the Filing History box.